Breastfeeding Advantages
Breastfeeding your newborn, is the best choice for his nutrition and health.
The main advantages for the newborn are
mother's milk is the ideal and inimitable food for its easy tolerability and digestibility

Natural immune defense thanks to the presence of antibodies and therefore prevention of infections and allergies.

Breastfeeding, the protein that prevents infections has been discovered
more regular body growth (less tendency to gain weight)

infants are calmer and sleep more as well as making mothers sleep more for the production of prolactin

some studies show that children who are breastfed are less likely to fall ill with certain diseases even in adulthood

safer and more serene sleep

The main advantages for the mother are
better relationship with the newborn

immediately after birth, due to the mammillo-hypothalamic reflex, faster contraction and involution of the uterus, with a consequent reduction in blood loss

after a few months, return to pre-pregnancy weight due to increased calorie consumption

reduction of risk for breast cancer, ovarian cancer and other organs of the genital sphere

economic savings

convenience and practicality: the milk is always available and in every place, it is not necessary to prepare anything

If you have the choice, natural childbirth and exclusive breastfeeding are best, as they also affect the development of the infant's gut bacteria.
Intestinal bacteria play an important role in health, helping to digest food, stimulating the development of the immune system and increasing the defense against infections.
A recent Canadian study shows that babies born by cesarean section, even if breastfed, lack a specific group of bacteria present in natural births.
Moreover, infants exclusively fed with maternal milk have a different intestinal flora from infants fed with artificial milk.
breast milk = formula milk?
Norwegian research has claimed that breast milk does not provide better health for mothers and babies than formula milk.
The same research stated that it is the presence during pregnancy of high levels of testosterone and other male hormones that then prevent successful breastfeeding.
Two influential organizations have responded to these articles:
Britain's UNICEF and the Academy of Breastfeeding Medicine.

UNICEF UK Baby Friendly Initiative Statement on Recent Breastfeeding Research.
A number of newspaper articles have reported on a Norwegian study that found an association between a high level of male hormones in pregnancy and the ability to breastfeed after birth. It is reported that the authors have extrapolated from their findings that maternal ability to breastfeed depends entirely on the levels of these hormones. It is also reported that they claim that exposure to high testosterone levels before birth explains the differences in health between breastfed and bottle-fed babies. The results of this small study are interesting and may merit further research. However, the statements relating to these studies do not take into account the wide differences in breastfeeding rates in various countries, some of which have 99% of mothers who are able to breastfeed. They are also contradicted by the vast body of scientific evidence showing that the level of success in breastfeeding can be increased by a variety of interventions to improve support for mothers. "
The claims relating to the health outcomes of breastfeeding do not take into account the dose-response relationship that has been found in several studies, and which shows that children who are exclusively breastfed for longer periods have better overall outcomes.
The study does not take into account, or does not agree with, the known mechanisms by which breast milk protects against disease. For example, breast milk contains a number of anti-infectious properties such as immunoglobulins, white blood cells, anti-inflammatory components, enzymes and non-antibody factors such as lactoferrin and bifidus factor.
The body of evidence that proves the benefits of breastfeeding is large, and derives from a vast series of studies on many different diseases, conducted by numerous researchers in many different universities. Systematic reviews of the scientific literature have also been conducted: they are particularly useful because they eliminate weak studies and combine the findings of all high-quality studies in order to demonstrate with the greatest reliability whether a certain protective effect really exists.
It is important to note that there is variability in the quality and thickness of the evidence in relation to some diseases: this is why the authors of these reviews tend to request further research to further clarify the findings. The fact remains, however, that the scientific evidence for the benefits of breastfeeding is very strong.
The two most recent and influential reviews were conducted by the Agency for Health and Research Quality and the World Health Organization and are summarized below:
Ip S, et al (2007) Breastfeeding and Maternal Health Outcomes in Developed Countries. AHRQ Publication No. 07-E007. Rockville, MD: Agency for Healthcare Research and Quality2. [Breastfeeding and maternal health outcomes in developed countries].
This review, carried out in the US, screened over 9,000 studies and used the results of 400. It reports only the health outcomes of developed countries. The review concludes that breastfeeding is associated with a significant reduction in the incidence of: acute otitis media, non-specific gastro-enteritis, acute lower respiratory tract infections, atopic dermatitis, obesity, type 1 diabetes, type diabetes. 2, childhood leukemia, SIDS, necrotizing enterocolitis, and breast and ovarian cancer in the mother.
Horta B et al (2007) Evidence on the long-term effects of breastfeeding. WHO3. [Evidence of the long-term effects of breastfeeding].
This document reports a series of systematic reviews to evaluate the effects of breastfeeding on blood pressure, diabetes and its indicators, serum cholesterol, overweight and obesity, and intellectual performance.
It found a significant reduction in the incidence of obesity and overweight and type 2 diabetes. It also found that breastfed babies have lower systolic blood pressure, lower cholesterol and better intelligence test scores.
Although the protective effects of breastfeeding on gastroenteritis and respiratory ailments have not been questioned, attempts have been made to dismiss these disorders, in developed countries, as mere 'stomach upset' or 'cough and cold' when in reality has been the reduction of serious infections leading to hospitalization. The Millennium Cohort Study is a representative longitudinal study of the nation involving 18,819 children born in Great Britain between 2000 and 2002. For 15,890 children born healthy, full term, from single pregnancy during this period, data on nutrition are available. health, and a whole host of other influencing factors. This study found that 53% of diarrhea hospitalizations each month could have been avoided by exclusive breastfeeding, and 31% of them by partial breastfeeding.
A total of 27% of lower respiratory tract infections could have been avoided each month by exclusive breastfeeding, 25% by partial breastfeeding. (Quigley M et al (2007) Breastfeeding and Hospitalization for diarrheal and respiratory infection in the United Kingdom Millennium Cohort Study4).
It is important to be aware that the protective effect of breastfeeding is stronger with respect to certain diseases, especially gastroenteritis, than with respect to others such as allergies. This does not mean that there is no protective effect for these other diseases, but rather that for bottle-fed babies the risk of contracting some diseases is greater than for others. Above all, if the evidence shows a very light protective effect of breastfeeding, this should not suggest that it is the result of poorly conducted research. Therefore, describing a scientific proof as weak if the degree of protection found is low is wrong and misleading. It is important to note that a small protective effect of breastfeeding with respect to a major disease can have a marked effect on an entire population.
The role of the Baby Friendly Initiative and the professional operators is to give pregnant women and new parents complete information on infant feeding, based on the best available evidence, in an objective and non-judgmental way, to enable them to make informed decisions. We therefore need to help mothers make the appropriate decisions for their specific situation, and to support them in their decisions, whatever they may be.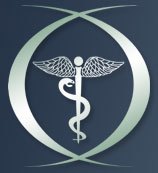 Academy of Breastfeeding Medicine
"Misleading articles on studies involving breastfeeding weaken mothers and babies" 1
New Rochelle, NY, January 13, 2010 -
Several media outlets have misrepresented the facts, in articles reporting that breastfeeding "is not as good as previously thought".
Reporters parroted a press release from the Norwegian University of Science and Technology that begins: "Do you feel guilty for not breastfeeding your baby enough - or not breastfeeding at all? Calm. New research shows that breast milk is not that important to health, neither that of the mother nor that of the baby. "
In fact, the study did not measure the effect of breastfeeding on maternal or infant health, nor did it compare breastfed babies with those fed formula milk. The study only found an inconsistent link between hormone levels in pregnancy and rates of breastfeeding onset and duration.
"The press release and claims from study author Sven Carlsen are outrageous and irresponsible," said Dr. Arthur Eidelman, vice president of the Academy of Breastfeeding Medicine and professor of Pediatrics at Hebrew University. "Spreading a statement ostentatiously based on data that is not connected in any way with what has been published violates the basic principles of scientific accountability. One cannot say that breast milk is of no benefit to health when health has not been studied to any extent. "
Dr. Gerald Calnen, president of the Academy of Breastfeeding Medicine, is concerned that inaccurately reported articles may weaken those moms who want to breastfeed. "Mothers who want to breastfeed face a veritable minefield of low-quality healthcare facilities, unpaid work stoppage, harassment when breastfeeding in public, and a ban on pumping at work," says Calnen. "Carlsen's baseless claim that 'infant formula is as good as breast milk' legitimizes politicians, outraged strangers and employers to embarrass mothers who want to breastfeed their babies."